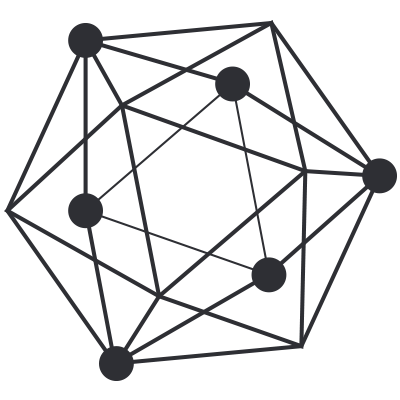 Hyperledger Project, a collaborative cross-industry effort created to advance blockchain technology, has announced that 17 new organizations have joined, showing a continued strong push to develop blockchain technology. Hosted by the Linux Foundation to help create an open standard for distributed ledgers for a new generation of transactional applications.
The new Hyperledger members come from across Europe, Asia and the United States and join team from areas including finance, banking, Internet of Things, supply chains, manufacturing and other technologies. The latest members include: Cloud Security Alliance, Energy Blockchain Laboratory, Global Peersafe Technology Corp., Inuit Foundation - University of Rome "Tor Vergata," Intuit, Investrata Foundation for Social Entrepreneurship (IFSE), iRootech Technology Co., Ltd, MIRACL UK Limited, Netki, Nxt Foundation, Orange Magic Cube (GoX Tech), Samsung SDS, Sany Heavy Group Co., Ltd, Tai Cloud Corp., Union Mobile Pay E-Commerce Co., Ltd., Wutongtree and Yunphant Blockchain.
Brian Behlendorf, Executive Director of Hyperledger Project, remarked: "There's been a tremendous response to our vision for creating an open community for blockchain technology and we're proud to be celebrating this member milestone. At a growth rate of nearly two new members joining per week — there's no telling where we'll be at by the end of the year — I look forward to working with this growing community to further our open blockchain development efforts."
By creating an enterprise grade, open source distributed ledger framework and code base, Hyperledger Project is working to enable organizations to build and run robust, industry-specific applications, platforms and hardware systems to support their individual business transactions.
Dr. Lin Le, CEO and Founding Partner of Energy Blackchain Laboratory, said: "Energy Blackchain Laboratory is privileged to be the first energy focused team to join the Hyperledger Project. The lab's mission is to create a next generation ecosystem of energy industry that is organized by the people, operated by the people, and for the purpose of serving the people. We will continue to contribute to add to Hyperledger's definition and develop energy blockchain applications to be adopted along the whole energy industry value chain."
CEO of PeerSafe, Yan Ting commented; "Blockchain is very complex, as it can be applied to both technology and business scenarios, making it difficult to put into practice. We have participated in some bank projects, such as existing database and cloud computing combined applications. We also hope to accelerate the innovation through the Hyperledger project, and contribute our value to standardize Blockchain technology."
Daniel, CEO of iRootech, explained: "Reborn from heavy industry, iRootech aims to serve the beginning participators of IOT industry applications. That means we will be connected to tens of thousands start-up type and medium-sized companies, which will lead to an unaffordable cost. Thanks to the Hyperledger Project, as it shines a light on the practicable way."
CEO of MIRACL, Brian Spector said: "We're thrilled to join Hyperledger and welcome this opportunity, as we aim to redefine the fundamental nature of trust on the web. We're proud to be part of this effort to create an open standard for distributed ledger technology and look forward to working with this diverse community."
Justin Newton, CEO of Netki, noted: "From its inception Netki has built and promoted Open Source and Open Standards based solutions. We look forward to working with the Hyperledger Project as a place to collaborate with the broader community and its stakeholders to create open, scaleable blockchain platforms and solutions."
CEO of Orange Magic Cube (GoX Team Tech.), Shawn Zhou remarked: "Blockchain is a great invention. Hyperledger is at the cutting edge of blockchain. We are honored to join the Hyperledger Project, and excited to work with worldwide teams on blockchain. We look forward to contributing our expertise to the meritorious project and sharing our experience with the big team."
Won-Pyo Hong, President of Samsung SDS' Solution Business, commented: "Blockchain is without doubt a disruptive technology that will have significant impacts on numerous business areas. We are proud to be a member of the Hyperledger community and look forward to contributing and sharing our expertise with its members."
He Dongdong, SVP of Sany, said: "Sany has already built a high-level benchmark of the heavy industry. We both know the Blockchain will alleviate the burden of our complex worldwide supply chain mode, and the Hyperledger Project has a promising future."
Founder and CEO of Tai Cloud, Deng Di stated: "Tai Cloud is honored to join the Hyperledger Project, and shall make efforts to enlarge Hyperledger's influence in China hereafter. Tai Cloud will actively get involved in the Hyperledger community, advancing the blockchain ecosystem and promoting blockchain's extensive application to serve as the credible infrastructure in the inclusive finance and shared economy."
Bin Zhang, Founder and CEO of Union Mobile Pay E-Commerce Ltd, observed: "BlockChain is the core technology for the realization of a new economy in the future; We strongly believe that Hyperledger is the most promising project in Blockchain to achieve success in the financial field. We are pleased to become an active participant in the Hyperledger Project, and build new infrastructure for financial systems in cooperation with other participants."
Wutongtree CEO, Chen Jianxiong remarked: "As one of the earliest players in research and practice on Blockchain, a distributed ledger technology, Wutongtree is pretty honored to join Hyperledger Project. While we serve our customers with Blockchain technology, we acknowledge several constraints in adaptability, performance and security. We recognize the open-source solution of Hyperledger meets customer's real needs for corporate clients, and also provides wide adaptability and security. Joining Hyperledger will not only strengthen the cooperation with it, but also contribute our owned output positively."
Butian Huang, Founder and CEO of Yunphant, said: "Yunphant Blockchain is working on an enterprise-class alliance blockchain platform. Our goal is to coincide well with Hyperledger Project's purpose; we're proud to be part of this effort and are happy to contribute our wealth of knowledge to the Hyperledger Project."