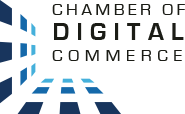 Information technology, consulting, and business process service provider Cognizant has joined the Executive Committee of the Chamber of Digital Commerce. The Chamber is the world's leading trade association representing the blockchain industry and works closely with policymakers, regulators and industry to develop a pro-growth legal environment that fosters innovation, jobs and investment.
Cognizant is engaged in a range of initiatives to test the potential of blockchain; including the creation of accelerators that design, prototype and test solutions for digital asset issuance and transfer, secure document exchange, digital identity amongst others. Earlier this year, Cognizant announced its work with Mizuho Financial Group to develop a blockchain solution for secure record keeping of documents across the Group's global companies.
Prasad Chintamaneni, President of Global Industries and Consulting at Cognizant, commented: "Blockchain technology is poised to change the face of the banking and financial services industry, providing the opportunity to create new digital business models, streamline business processes, and modernize existing IT systems. Cognizant was one of the early movers in the blockchain space and we continue to significantly invest in our capabilities to develop enterprise-ready solutions to help clients navigate this shift and become digital enterprises. We're excited to be working with the Chamber of Digital Commerce to further the adoption and progression of blockchain technology and accelerate its implementation across industries."
Founder and President of the Chamber, Perianne Boring said: "Cognizant is yet another example of an established industry leader realizing the transformative potential of blockchain technology, and the importance of collaboration. For blockchain to reach its maximum potential leaders across every industry will need to contribute to the policy efforts to help shape the future of this new and transformative technology."
The Chamber of Digital Commerce represents the world's leading innovators, operators and investors in the digital asset and blockchain technology ecosystem, including start-ups, software companies, global IT consultancies, financial institutions and investment firms.