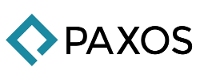 Financial technology company Paxos, named after a technical term that represents a process for reaching consensus, has released its new brand in delivering consensus-driven blockchain solutions for global financial institutions. The company's flagship service, Bankchain, is a cloud-based platform-as-a-service (PaaS) solution transforming post-trade market infrastructures and back office processes for its global clients. Bankchain was previously recognized under the itBit umbrella, but has become established as an offering under the Paxos brand.
Bankchain delivers instantaneous settlement and greater automation, offering market participants reduced counterparty risk, lower capital requirements and increased operational efficiencies. Paxos has formed strategic relationships with leading market participants and infrastructure providers such as Euroclear allows Bankchain in order to connect to the existing settlement systems as simply as possible.
Charles Cascarilla, Paxos CEO, said: "Increasingly, the financial services industry is embracing the transformative potential of blockchain technology. Paxos is making that potential a practical reality. Our collaboration with Euroclear to create a trusted blockchain settlement infrastructure for gold is just the beginning, and an important first for the industry."
The Paxos team—whose leadership launched the crypto-currency trading platform itBit,—consists of experienced financial services professionals with post-trade and market infrastructure expertise, and experienced technologists and engineers. The company has offices in New York, London and Singapore.