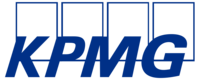 KPMG has announced the introduction of its Digital Ledger Services, a suite of services designed to help financial services companies realize the potential of blockchain capabilities in providing faster and more secure transactions, streamlining and automating back office operations, and reducing costs.
The Digital Ledger Services includes full lifecycle support – from strategic qualification and business case development to relevant use-case development, systems and operations integration, and on-going management of a company's blockchain infrastructure. The lifecycle support combines management consulting and risk consulting expertise in financial processes and regulation as the backbone. KPMG's in-house development and cloud transformation expertise will also be part of the services offered to clients.
Eamonn Maguire, KPMG's U.S. and global lead for Digital Ledger Services, remarked: "What is most promising about the emergence of blockchain is the impact it could have for helping cut operating and capital costs that have been the bane of financial services companies after years of increasing regulatory overhead,"
In addition, KPMG will be expanding its strategic alliance with Microsoft to work on blockchain initiatives to allow clients efficiently and securely move to the cloud for storage, while adopting Blockchain technologies.
Bill Cline, KPMG's U.S. Financial Services lead for technology and innovation, commented: "Blockchain represents not only a dramatic shift in how financial services organizations will manage transactions in the future, but also how they structure their internal operations going forward. This is something that all financial services companies must be considering and accelerating. Bringing together KPMG's business transformation expertise, and extensive services with Microsoft's industry-leading Blockchain as a Service platform, will enable companies to improve their scale, agility and gain valuable insights across the enterprise to make smarter and faster decisions to meet changing customer demands,"
Director of business development & strategy for blockchain at Microsoft, Marley Gray said: "We're excited to be expanding our efforts with KPMG to develop blockchain services. The global availability of Microsoft Azure, with its hybrid cloud capabilities, extensive compliance certification portfolio, and enterprise-grade security help to enable blockchain adoption, especially in highly regulated industries like financial services, healthcare and government."
Worldwide, KPMG has dedicated upwards of 80 partners and executives to focus on blockchain, including its industry leading data and analytics group that will focus on coding and development in support of proof of concept, prototyping and integration of blockchain capabilities. Currently, KPMG is working with clients on a range of global blockchain projects, including the qualification of a blockchain solution for a major US Bank for global payments, and the development and prototyping of smart contracts in insurance.
David Montes, managing director of Financial Services at KPMG, said: "We not only believe in the efficiencies that can be achieved utilizing distributed ledger technology, but also in the potential it has to enable differentiated products and services to our clients' end customers based on the cryptographically secure and real time nature of this technology,"