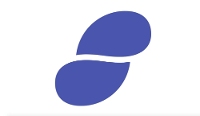 BlockchainHub has announced that Status — an Ethereum mobile client, and Etherisc — a decentralized insurance application as the two main winners of its Blockchain Start-up Contest. Organized by the BlockchainHub Graz, a collaboration between Lab10, Coinfinity, and MakerSpace, and was sponsored and supported by Energie Steiermark, Steiermärkische Sparkasse + Erste Bank, eCounting, KaPa Ventures and the City of Graz, the winning teams received an award of Ether worth €15,000 each.
Status is an open source project that combines a messenger, wallet, and DApps browser for the mass market to begin using cryptocurrency and decentralized applications directly from their Android or iOS devices. Status will be launching an API and developer tools at the end of Q1 2017, enabling DApp developers to reach new users through its open, decentralized platform.
Etherisc builds smart insurance applications on the blockchain, with the goal to make insurance processes much more efficient and fully transparent. At devcon2 in Shanghai in September 2016, Etherisc demonstrated the benefits of a fully automated process with the flight delay DApp. It now aims to extend this model to other insurance verticals and provide investors with a peer-to-peer and decentralized insurance market.
The Blockchain Start-up Contest saw participation by contestants from over 29 different nations showcasing a variety of blockchain use cases. Out of over 80 applications, 20 teams made it to the finals, to be judged by their pitch and live Q&A session. The jury, made of eight thought leaders from within the industry, evaluated these start-ups based on multiple criteria including business idea, business model, market timing, social impact, team, and execution.
Thomas Zeinzinger, Co-Founder of BlockchainHub Graz, commented: "We were amazed by the amount, diversity and quality of the 80 applications received from 29 countries. Most projects share not only the Blockchain as a technical foundation but also the common goal to make the world a better place. We thank everybody for their participation, swift interaction and support to make this a great event and look forward to future co-operations with start-ups and companies all over the globe."
The co-founder of Status, Carl Bennetts said: "We couldn't be more excited at the prospect of bringing Ethereum and decentralized technologies directly to the general public. It's pleasing to see initiatives like this one encouraging a transition towards decentralization— they provide a valuable service not only to start-ups in the industry but also in exposing more established institutions to the potential of blockchains."
Stephan Karpischek, Co-founder of Etherisc , remarked: "It is hard to overestimate the impact that blockchain will have on the insurance market. We build smart insurance applications on Ethereum. While we knew that we are onto something big here, we now feel humbled to win in such a great competition. This is a great motivation for us to continue with making insurance processes more efficient, transparent and fair."