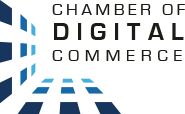 The Chamber of Digital Commerce has reviewed a number of key developments in its sphere. Ranging from resource and education provision to supply chain management, the information covers various aspects of blockchain development, application and legality.
Along with global technology incubator, 1776, the Chamber of Digital Commerce have partnered to launch the DC Blockchain Center. The Blockchain Center will serve as Washington, DC's entrepreneurial resource for technology providers and governments investing and innovating in blockchain-based technologies. Additionally, the Blockchain Center will focus on helping regulators and government agencies understand the potential benefits of blockchain technology and public sector use cases, as well as providing a forum for the public and private sectors to collaborate. Office space is also being offered and eventually coursework, educational programming and events will join the opportunities on offer.
The Smart Contracts Alliance, an industry initiative founded by the Chamber of Digital Commerce to promote the real-world application of smart contracts, is hosting its 'Smart Contracts Symposium' on December 5th, 2016 in New York. Nick Szabo, Founder & CEO of Global Financial Access and a cryptographer will be keynoting the event.
The prudential regulatory authority of the federal banking system issued their Responsible Innovation Framework on October 26th, outlining the Office of the Comptroller of the Currency's innovation initiatives, such as opening an Office of Innovation and appointing a Chief Innovation Officer. The Framework was published as part of an on-going study of the evolving financial services landscape with the emergence of FinTechs and their increasing engagement in traditional banking functions, including consumer lending, payments, and settlements.
The Consumer Financial Protection Bureau released its final rule concerning prepaid accounts on October 5th. The Consumer Financial Protection Bureau agreed with the recommendations of the Chamber and will not include virtual currency products or services within the scope of the "application of Regulation E and this final rule.", although the Consumer Financial Protection Bureau has also announced its intent to "continue to analyze the nature of products or services tied to virtual currencies."
Walmart and IBM announced a pilot using blockchain technology from the Hyperledger project to address food safety and traceability in China. The pilot will track pork through the food chain in China. As the food passes from producer to distributor to retailer and consumer, information such as farm origins, factory data, expiration dates, storage temperatures and shipping changes hands between organisations. The lack of a shared, trusted source jeopardizes the accuracy and validity of information; something blockchain technology has the potential to solve.