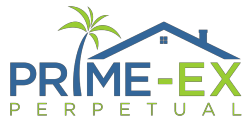 The Prime-Ex Perpetual project - which intends to disrupt the real estate industry by re-thinking the way homebuilding, home selling, and home financing are approached - has announced dates for its upcoming crowdfunding sale. The pre-ICO will launch on the 18th of September 2017 at 12:00 p.m. Panama Time, and provide early-bird bonuses in the form of bonus PEX-Tokens.
The company believes the traditional home building/financing model is inherently inefficient. Multiple companies deliver homes with different goals and objectives. Blockchain technology maximizes efficiency gains in transparent digital storage. Prime-Ex Perpetual homebuyers will pay their mortgages with PEX-Tokens, enabling greater efficiencies to be experienced.
John Gilbert, CEO & Co-Founder of Prime-Ex Perpetual, commented: "We believe the model where our buyers participate in the success of Prime-Ex Perpetual will serve to create an ecosystem where everybody wins. Prime-Ex wins, our token holders win, our home buyers who buy and use PEX-Tokens win the most. They purchase a quality home more affordable than their peers, at terms more favourable than their peers, inside of a system that pays dividends perpetually."
The Prime-Ex Perpetual proof of concept occurs in the Republic of Panama, a large expat destination where financing homes is very difficult. Prime-Ex Perpetual delivers 80% of profits back to the token holders. Should the concept is proven, Prime-Ex Perpetual intends to expand into other geographic locations worldwide.