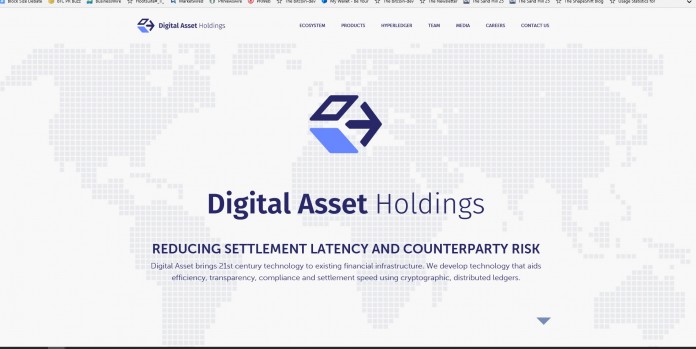 Digital Asset Holdings, a blockchain technology developer focused on the financial industry, has entered into strategic partnerships with Accenture, Broadridge and PwC.
Blythe Masters, CEO of Digital Asset, commented on the relationships:
"We are excited to enter into relationships with Accenture, Broadridge and PwC and are already working with them to provide value to our clients and the industry. These alliances will accelerate innovation, drive growth and broaden our reach in different segments across the world."
Digital Asset's partnership with Accenture, a participant in the blockchain tech firm's $60 million funding round, will provide consulting and systems integration services for clients through collaboration on blockchain-related work at global financial institutions. Accenture will provide feasibility studies, business case assessments and operating model design to advisory services on systems architecture, cybersecurity and cloud, through to full-scale systems integration.
According to Digital Asset, its relationship with Broadridge, a provider of financial technology solutions with a $6.6 billion market cap, will provide expertise and resources to help identify, develop and drive adoption of innovative business use cases, leveraging Broadridge's global connectivity and network of 150 capital markets clients. In addition, Digital Asset will be able to deliver its technology through Broadridge's post trade managed services, infrastructure and cyber security capabilities. Broadridge also made a private placement in Digital Asset as a part of its latest funding round.
After the additions of Eris Industries and Blockstream, Digital Asset becomes the latest startup to enter PwC's new Blockchain Portfolio. The main focus of the partnership will be on helping PwC's clients get educated and evaluate the best opportunities to utilize Digital Asset solutions, with PwC specifically offering clients a variety of discrete services to execute proof of concept engagements.
Founded in 2014 by Blythe Masters, Digital Asset is in headquartered in New York and has offices in San Francisco, Tel Aviv, Budapest, and London. Since launch, Digital Asset has aquired three companies: Hyperledger, Bits of Proof and Blockstack. The firm earlier this year donated Hyperledger's technology to the Linux Foundation, becoming a founding premier member of its open source Hyperledger Project to drive the adoption and standardization of distributed ledger technology. Masters is a famed former J.P. Morgan economist and inventor of credit default swaps.