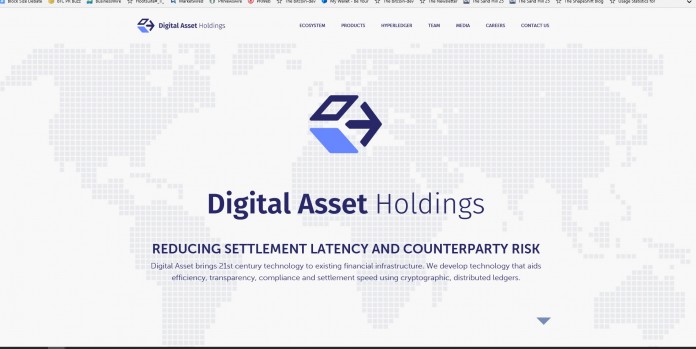 Digital Asset Holdings, a blockchain technologies developer for the financial services industry, have announced today that Goldman Sachs and IBM have joined its recently announced funding round raising the total capital to more than $60 million from 15 industry leaders across the financial ecosystem.
Paul Walker, Global Co-Head of Technology at Goldman Sachs, added:
We have long held the view at Goldman Sachs that by embracing innovation and technology, we can better serve our clients, further improve our risk-management capabilities, and enhance operational efficiency. We believe that distributed ledger technology will play a transformative role in the way financial institutions transact globally and we look forward to working with Digital Asset and the broader financial and technical community to engage this emerging technology.
Jerry Cuomo, IBM Fellow and Vice President, Blockchain, noted:
We are excited to jointly develop distributed ledger technologies that will allow our clients to transform their business, and further strengthen our partnership with Digital Asset. Blockchain holds real potential to transform a wide range of industries and IBM is committed to making it ready for business.
The other 13 investors are ABN AMRO, Accenture, ASX Limited, BNP Paribas, Broadridge Financial Solutions, Inc., Citi, CME Ventures, Deutsche Börse Group, ICAP, JPMorgan, Santander InnoVentures, The Depository Trust & Clearing Corporation (DTCC) and The PNC Financial Services Group, Inc.
It appears that Digital Asset is trying to catch up to the heels of R3CEV, which has signed 42 global banks to global banking blockchain standards development. There is some overlap, however, with BNP Paribas, Goldman Sachs and Santander InnoVentures parent banking group also participating in the R3 consortium.
IBM's investment comes in the same week that revealed Big Blue laying off 111,000 employees, in largest US corporate layoff in history.