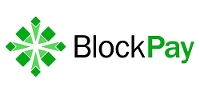 Blockchain-based BitShares Munich, a company which provides merchants the opportunity to accept digital currencies at zero cost is ready to begin development of its goal of digital payment system for businesses and consumers on a global scale.
The Germany-based independent software development company securing a considerable financial footing following their recent pre-initial coin offering. The crowdsale ended on 5th September after 13 days. BitShares Munich raised 1,095 bitcoin, worth around US $657,000 at the time it ended. There are 100 million BlockPay tokens in total but only 6.5 million were distributed during the pre-ICO, with more to be given out in a future coin offering.
Christoph Hering, founder and CEO of BitShares Munich, commented: "We distributed to a minimum of 550 holders who will be able to trade the BlockPay tokens immediately on the decentralized OpenLedger Exchange,"
The BlockPay tokens are currently listed on CoinMarketCap.com, CryptoCompare, CoinGecko, and at the native explorer of OpenLedger and Bitshares. BlockPay supports all digital currencies like Bitcoin, Steem, Ethereum, Dash and Smartcoins. In addition, the system has a built-in Loyalty Points feature and eReceipts capability. The BlockPay point-of-sale system can also run standalone or integrated with existing systems like Odoo.
The company aims to provide a digital currency agnostic and is a zero-cost point-of-sale solution for merchants worldwide. It also allows, from the consumer's perspective, the ability to use their favorite Bitcoin wallet like MyCelium, Jaxx or Circle to pay in-store.
BitShares Munich has just released the latest version of the technology, BlockPay "S", at the Google Play Store. In addition, the company will be releasing BlockPay for Odoo in the weeks to come. However, also being developed are 'Echo' and 'Stealth', which could be released by 2017.
Next year, the organization plans to launch a second crowdsale for the release of 'Echo', which is described by Hering as a modern peer-to-peer, encrypted social messaging and digital payment application. 'Stealth', is privacy focussed – a smart contract which will be used to facilitate total anonymity and untraceability when sending/receiving accounts and amounts.
According to BitShares Munich: "Echo will enable anybody to exchange encrypted chat and social media messages via the InterPlanetary File System (IPFS), a content-addressable, peer-to-peer hypermedia distribution protocol, transforming digital payments thanks to modern blockchain technologies."