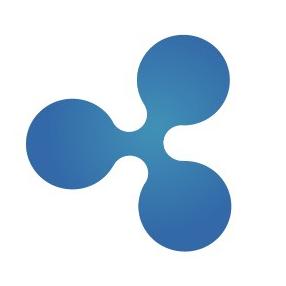 Global provider of financial settlement solutions, Ripple has announced that a number of global banks are combining to establish the first interbank group for global payments based on blockchain technology. Bank of America Merrill Lynch, Santander, UniCredit, Standard Chartered, Westpac Banking Corporation, and Royal Bank of Canada are the founding members of the organization which will be known as the Global Payments Steering Group (GPSG).
The GPSG will oversee the creation and maintenance of Ripple payment transaction rules, formalized standards for activity using Ripple, and other actions to support the implementation of Ripple payment capabilities. CIBC will also join the GPSG as a new member.
Donald Donahue, Chairman of GPSG and former President & CEO of The Depository Trust & Clearing Corporation, stated: "The creation of GPSG is significant because this represents the first time that major banks have formulated policies to govern the transfer of money across borders using blockchain. I'm very excited to be a part of this group of forward-looking leaders who are building the payments network of the future today."
Work done by these banks with Ripple is intended to drastically reduce the time and cost of settlement while enabling new types of high-volume, low-value global transactions. By coming together to form the GPSG, a foundation can be laid for a modern payments network underpinned by Ripple's solutions and supported by rules and governance for global settlement.
Ripple CEO and co-founder, Chris Larsen commented: "Today, people expect money to move at the speed of the Internet. That's why we're working with these top banks to address the need for faster cross-border payments," "The work of GPSG, a new global interbank network, will give financial institutions and their customers the ability to make new types of payments at mass scale."
Jason Tiede, Head of Innovation, Global Transaction Services at Bank of America Merrill Lynch, said: "We are committed to delivering innovations that support the evolution of global payments networks. We are pleased to join this steering group and explore practical applications for blockchain technology that will advance commerce in all regions of the world."
Head of R&D at Santander, Julio Faura remarked: "It's time for banks to push on and move from discussing the potential benefits of blockchain, to making them a reality. As ever, the devil is in the details. We are joining the GPSG in order to contribute to the definition of the standards and processes which the industry now needs in order to move ahead and build better payments networks."
Carolyn Burke, Head of Regulatory Payments at RBC, commented: "As a leading Canadian player in the global payments ecosystem, RBC is at the forefront of developing payment technology that provides greater choice, security and options for its clients."
Global Head of Digitisation and Client Access and Transaction Banking at Standard Chartered, Gautam Jain explained: "As a leading international bank committed to digitization, our involvement in this group is only natural. In addition to promoting the use of distributed ledger technology, we have been, and will continue to, drive standards and policies in order to create new value propositions for our clients and wider industry."
Mike Baldwin, Head of Transactional Solutions and Global Transactional Services at Westpac Institutional Bank, said: "A common set of standards and protocols is critical for the integrity of any platform that transfers money across borders. This is an important milestone for banks to embrace distributed ledgers in the move from proof-of-concept to commercial-ready solutions."
Phil Griffiths, SVP of Global Transaction Banking at CIBC, noted: "Leading in innovation means recognizing the value of collaboration, and we look forward to bringing that approach to this important effort to shape the payments market of tomorrow for our business clients."