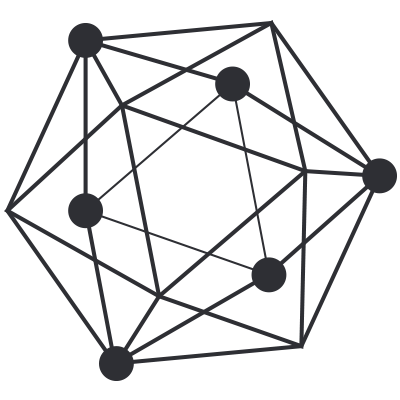 Hyperledger Project, the collaborative cross-industry effort created to advance blockchain technology, has announced that eight new members have joined the project to help create an open standard for distributed ledgers for a new generation of transactional applications. Last month, Hyperledger announced it reached 100 active members in under one year, an important milestone for the open source project, hosted by The Linux Foundation.
Brian Behlendorf, Executive Director of Hyperledger, said: "This year has been full of growth for the project. Not only did we exceed 100 members, Hyperledger met significant development milestones thanks to the community's hard work. As 2016 was a year of exploration, R&D and prototyping, we're excited for 2017 to be the year we start to see case studies of the technology in production environments."
Hyperledger aims to enable organizations to build robust, industry-specific applications, platforms and hardware systems to support their individual business transactions by creating an enterprise grade, open source distributed ledger framework and code base. The latest members include: CA Technologies, Factom Foundation, Hashed Health, Koscom, LedgerDomain, Lykke, Sovrin Foundation and Swisscom.
Chief technology officer at CA Technologies, Otto Berkes commented: "To compete today, every company needs to foster innovation that delivers real business value. Blockchain has the potential to disrupt the way many of CA's customers do business. We're honored to be a part of Hyperledger and look forward to collaborating with other members to help shape open standards for blockchain. It's an exciting time for this because blockchain is not just about Bitcoin anymore, and the range of potential applications with it is vast for of our customers. This partnership will help us influence what that future looks like for both CA and our customers as they embark on their digital transformation journey."
Paul Snow, Founder of Factom Foundation, remarked: "We are honored to have been selected to join the Hyperledger Project. We are looking forward to helping build the open source framework for securing data and systems with our blockchain solution."
Hashed Health CEO, John Bass explained: "Hashed Health is a healthcare technology innovation company focused on accelerating the commercialization of meaningful new blockchain and distributed ledger-based technologies. Hashed is proud to be a member of the Hyperledger Project, sharing its commitment to creating the foundation for scalable, reliable blockchain solutions."
Chung Youn Dae, CEO of Koscom, stated: "We consider blockchain technology as the next generation infrastructure in the Korean capital market. As an industry leader with 40 years' experience in the financial IT field, we are looking to leverage this industry disruptive technology. We will constantly explore the ways to contribute to the blockchain ecosystem, as we collaborate with the Hyperledger community. We also hope to better serve our customers in a more secure and efficient way by integrating blockchain technology and our own Fintech platform."
Dr. Victor Dods of LedgerDomain said: "LedgerDomain delivers next generation supply chain solutions, harnessing permissioned blockchains to assure supply chain integrity and finished product authenticity through to the consumer for the benefit of all. This highly transparent, trustworthy approach is built upon an industrial-strength Hyperledger Fabric backbone. We're proud to be a part of Hyperledger and its growing community."
Lykke founder and CEO, Richard Olsen noted: "We're looking forward to being part of the Hyperledger project. Our company is building a digital asset exchange. Right now, we're implemented on the Bitcoin blockchain settlement layer, with Ethereum to come within the next few months, but our involvement with Hyperledger isn't just the next step forward. Providing decentralized settlement on the Hyperledger blockchain with multisignature wallets and atomic swap transactions will benefit both of our user communities."
Johannes Höhener, VP of Swisscom's Fintech Cluster, remarked: "We are very proud to be Switzerland's first connection to Hyperledger. We look forward to working with a highly professional community on cutting-edge blockchain developments. Our membership and participation will shape our capabilities to develop blockchain solutions — for our clients and Switzerland."