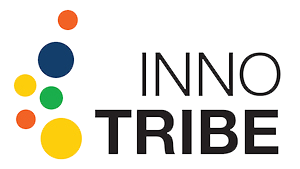 Bitcoin, blockchain startups are in the spotlight this week with Bitso coming out as one of the three winners of SWIFT's Innotribe Startup Challenge for Latin America, and Gatechain, Nivaura and BreadWallet joining the Kickstart Accelerator in Zurich.
Bitso wins Innotribe Startup Challenge for Latin America
SWIFT's Innotribe Startup Challenge has announced the three winners of its first annual show for Latin America.
These three Latin American startups have won a US$10,000 cash prize each as well as the opportunity to share the stage with fintech experts, providing insights on innovation happening in Latin America to the financial industry at large during SWIFT's annual global financial services conference, Sibos 2016 in Geneva.
Bitso, one of the winners, connects Mexico's traditional banking infrastructure to bitcoin and blockchain technology for international cross-border payments. Based in Mexico, Bitso initially operates a bitcoin exchange platform, a Ripple gateway, and provides a bitcoin mobile wallet for consumers and bitcoin merchant solutions.
Alongside Bitso, the two other winners are Quotanda, a marketplace for student financing, managed by schools to help connect borrowers with lenders; and Destacame, a Chilean startup focusing on improving access to credit and other financial services for individuals and SMEs excluded from the financial system.
Congratulations to @Bitso @Quotanda @destacameCL - winners of #ISCMexico, our inaugural Startup Challenge in #LatAm! pic.twitter.com/JwUJUgOHI7

— Innotribe (@Innotribe) June 30, 2016
The Mexico City showcase, held on June 29 in partnership with SWIFT's Latin America Regional Conference, was the second and last event of this year's Innotribe Startup Challenge program. The first event was held in Mauritius in May during SWIFT's African Regional Conference. Hello Paisa, The Sun Exchange and WeCashUp won the 2016 Innotribe Startup Challenge for Africa.
Gatechain, Nivaura and BreadWallet join Kickstart Accelerator
The Kickstart Accelerator, an initiative led by Impact Hub Zurich and launched in collaboration with DigitalZurich2025, has announced the ten fintech startups that will be composing its inaugural batch for the fintech technology.
Among the selected teams, three blockchain and bitcoin startups will temporarily relocate to Zurich for the three-month acceleration phase set to start in August.
Based in Zurich, Gatechain has developed blockchain solutions for trade finance that connects all participants in the trade ecosystem. The solutions allow to significantly reduce processing time and costs while improving cash-flow in trade.
Nivaura, formerly known as Crowdaura, builds blockchain solutions and infrastructures for the execution and lifecycle management of smart financial assets. Prior to the Kickstart Accelerator, Nivaura has participated in Accenture's 2016 Fintech Innovation Lab in London, and the Microsoft Ventures Accelerator program as part of the London 2016 cohort.
Based in California, Breadwallet is a standalone mobile bitcoin wallet that allows users to send and receive bitcoin payments in a fast and secure manner. Breadwallet is a widely popular bitcoin wallet application for local storing, and receiving bitcoins on Android and iOS smartphones. In 2014, Breadwallet made headlines when it became the first bitcoin-related application to be admitted to the Apple store.
Congratulations to the 10 winning teams of the #kickstarters16 boot camp. Looking forward seeing you this summer! pic.twitter.com/Qf2z155Og3

— UBS Schweiz (@UBSschweiz) June 28, 2016
Based in Zurich, the Kickstart Accelerator program is backed by academia, corporates and the local startup ecosystem. The program aims at supporting young, ambitious international entrepreneurs, developing and launching new products, as well as promoting Switzerland as a tech hub.
The Kickstart Accelerator has four verticals. Alongside fintech, it also focuses on smart and connected machines, future and emerging technology, and food.
Selected startups receive up to 25,000 CHF in seed-funding, free office space, monthly founder stipend, workshops and training sessions, as well as dedicated mentoring with industry experts.
The three-month acceleration phase will end with a Demo Day expected to take place on November 04, 2016