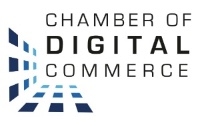 The Chamber of Digital Commerce, the global trade association dedicated to promoting the understanding, acceptance and use of digital assets and blockchain technology, has formed the Blockchain Intellectual Property Council, an initiative to promote innovation in blockchain and distributed ledger technologies by addressing intellectual property issues. The council will help balance the protection of proprietary information to allow innovation.
The Blockchain Intellectual Property Council will be chaired by Marc Kaufman, Partner at Rimon Law; Patrick Murck, Special Counsel, Cooley & Fellow at Berkman Klein Center at Harvard; and James Murdock, Chief Business Officer and General Counsel at Blockstream.
Kaufman commented: "I am honored to help shape one of the most important discussions for the blockchain community. Many players are aggressively pursuing patents in the DLT space, and managing patent risk must be a shared priority."
Murck explained: "Balancing the open source mindset with proprietary technology is an early and critical challenge faced by the blockchain community. An effective solution must be constructed with input from experts in both law and technology — with an eye to preserving opportunities for permissionless innovation."
Murdock remarked: "Openness and collaboration are crucial to ensuring that permissionless innovation both thrives and evolves. Preserving these elements as the industry develops will be key to the success of the blockchain ecosystem."
So far, over 40 institutions across technology, finance, academia and law have committed to the council, including Blockstream, Bloq, Civic, Cognizant, Deloitte, Digital Currency Group, Ernst & Young, Gem, Medici Ventures, Microsoft, T0.com, TMX and Wipfli.
Founder and President of the Chamber of Digital Commerce, Perianne Boring said: "Developing an industry-led defensive patent strategy is paramount to help protect innovation and drive wide adoption of blockchain-enabled technologies,"