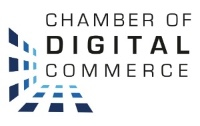 The Chamber of Digital Commerce published a new white paper: 'Smart Contracts: 12 Use Cases for Business & Beyond' at its Smart Contracts Symposium. The inaugural event took place at the Microsoft Technology Center in Times Square, New York. Besides use cases, the paper examined what smart contracts were and how they worked.
Examining how smart contracts the digital, self-executing means of transferring assets or conducting actions based on rules developed utilizing blockchain technology, can be used in real-world situations, the white paper was developed by the Smart Contracts Alliance, a working group of the Chamber of Digital Commerce, in collaboration with professional services firm Deloitte.
In the white paper's foreword, smart contracts pioneer Nick Szabo, who provided the keynote at the Symposium, stated: "Blockchain technology appears very much to be the jet fuel necessary for smart contracts to become commonplace in business transactions and beyond. It is a delight to be part of a community committed to fostering the tenants of open source cooperation, privacy and security, education in technology, and working for a common social good."
The white paper presents twelve smart contract use cases across a range of industries and topics, including: Digital Identity, Records, Securities, Trade Finance, Derivatives, Financial Data Recording, Mortgages, Land Title Recording, Supply Chain, Auto Insurance, Clinical Trials and Cancer Research. The white paper also sets out the legal and regulatory considerations in relation to the implementation of smart contracts.
Jason Brett, Director of Operations at the Chamber of Digital Commerce, commented: "Smart contracts will bring clarity, efficiency and predictability to the way we conduct business," "On behalf of the Smart Contracts Alliance, I am pleased to present this paper to the business and policy communities, and would like to thank all of our members and contributors for their collaborative and valuable contributions to this white paper."