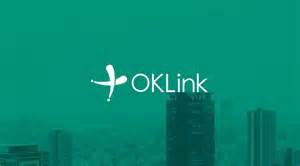 Global blockchain money transfer network OKLink announced today that it will subsidize all fees on the first US$100,000 of cross-border transfers for every partner on the OKLink network, up to a total of US$100 million. The initiative incentivizes money transfer companies to offer their customers the cheapest, fastest, and most transparent global remittance services. OKLink currently offers payouts in fifteen countries across Asia, the Americas and Africa.
Hong Kong-based OKLink enables transfer and delivery companies to provide senders and recipients a better service on low-value transfers in their local currency. OKLink's platform is built on the trust of the blockchain, using digital assets to settle among participants in an instant, secure, and transparent manner. It eliminates the need for pre-funding by settling every transaction in real-time using stable and native digital assets.
Jack C. Liu, Chief Strategy Officer at OKLink, explained: "The world's financial transfers run on antiquated technology built nearly half a century ago. Slow, costly, and favoring large sized transactions, these qualities are in contrast to the emerging payment needs of today's ever-connected global economy. OKLink believes in a future where small-value cross-border transfers will be as simple, fast, and cheap as a text message. We are thrilled with the reception OKLink has received from industry leading companies and we hope to support their growth further with this incentive promotion."
Participating companies on OKLink will be able to service individual payouts at the mid-market exchange rate for the first US$100,000 of transactions. Transactions under US$500 will qualify for the subsidy. Eligible companies must sign up by December 31, 2016 and have until March 31, 2017 to complete the free transfers. Coinsecure, Coins.ph, Rebit, MOIN.Inc, Coinone, Coinplug, Coincheck, Bitoex and BitPesa, are among the early companies to join the OKLink network and take advantage of this initiative.
CEO of Coinsecure in India, Mohit Kalra commented: "India holds the largest share of remittances around the globe with over US$70 billion of inward remittance in 2015 at an average fee of 6 percent. What Coinsecure and OKLink plan to do - is going to be phenomenal."
Ron Hose, CEO of Coins.ph in the Philippines, said, "We are very excited to allow our existing user base of over 500,000 customers in South East Asia to remit funds to Japan, China and South Korea using OKLink's platform, supporting our joint vision of providing cheaper cross-border payments and remittances across the region."
CEO of MOIN.Inc in Korea, Ian Suh remarked: "OKLink has developed a new and revolutionary way to solve problems in the traditional money transfer system. MOIN is very proud to be a partner of OKLink. The partnership will enable Korean people to send money abroad cheaper, faster, and more conveniently. OKLink is going to become the future of global remittance, connecting the world much closer."
Joon Sun Uhr, CEO of Coinplug in Korea, stated: "Coinplug is very excited to work with OKLink in building the next generation global settlement network. We expect the market to grow significantly in micro-sized overseas remittances and we are preparing to be a dominant early mover with this partnership with OKLink."