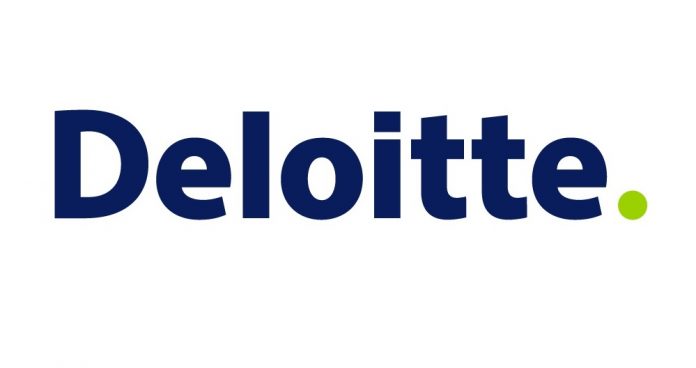 Following PwC's establishment of a blockchain team in Belfast earlier in 2016, competitive professional services firm Deloitte has selectrf Dublin as the base for the creation of an EMEA Financial Services blockchain lab.

The firm will build a team of 50 people over 18 months to be based in the Dublin centre. The lab's team will comprise blockchain developers and designers. The lockchain developers look after the 'nuts and bolts' of applications, or the back-end technology, while the designers create and manage how the application looks, according to Deloitte.
The team will focus on developing strategic blockchain capabilities and proof-of-concepts into functioning prototypes to create 'ready to integrate' solutions for financial services clients. It has already worked with the Bank of Ireland to complete a joint proof-of-concept trial which combines the technology with the bank's existing systems to provide client experience and regulatory oversight.
Brendan Jennings, Managing Partner, Deloitte Ireland commented:
"We are proud that Ireland has been chosen as the location for this lab. Not only was the strength, expertise, and proven capability of the Deloitte Ireland blockchain team recognised, but the proximity to the headquarters of many global technology companies, our strong focus on innovation and R&D, and the support from governmental institutions, academia, and the local FinTech industry were all key factors in securing this investment. We're excited as an organisation to be positioning Ireland as being at the forefront of progressing this exciting technology."

Commenting on the announcement, Minister for Jobs, Enterprise and Innovation, Mary Mitchell O'Connor said: "I very much welcome this initiative by Deloitte as a further enhancement of Ireland's attractiveness for the financial services sector. This sector has been a powerhouse over recent years, providing significant numbers of high quality jobs.  Given that it is a dynamic and fast changing business, we need to be able to satisfy the varied and complex needs of the sector, in order to ensure that we retain our competitive advantage for financial services companies locating here in Ireland. This new Blockchain Lab initiative is a valuable addition to the expertise which will be available for such companies."
David Dalton, Head of Financial Services at Deloitte Ireland, and co-lead partner of the lab commented:
"Blockchain technology is disrupting the financial services industry for the better when it comes to transparency, efficiency, and improving trust. There is significant demand from clients who are looking to use blockchain to speed up payments and transfer clearances, settlements, reconciliations, digital identities, and many other use cases. By bringing together the best of Deloitte experts and building upon our capabilities, we believe our lab will play a significant role in lifting blockchain use to a new level."
Welcoming the investment Martin Shanahan, CEO, IDA Ireland said "The decision by Deloitte to locate this blockchain lab in Ireland is a great endorsement of the technical expertise available here.  This type of investment directly complements the developing cluster of professional services firms carrying out commercially focused and client-oriented innovation in Ireland. Deloitte's EMEA Financial Services Blockchain Lab will be an important reference site for IDA Ireland as we work to attract additional investment from technology-focussed professional services companies to Ireland."
Deloitte is looking to build its team to 50 people over the next 18 months. In addition to existing blockchain specialists within the Deloitte network moving to the Dublin-based lab, roles will be available locally for blockchain developers for back-end developments, in addition to digital specialists for the design of client and user interfaces. Skills that the firm is looking for in candidates include blockchain-specific software development expertise, front-end design, development, and data management skills. A proven commitment to entrepreneurship and innovation will also be important.
Paolo Gianturco, Partner in Milan and co-lead of the lab, Deloitte commented: "Our investment shows our confidence in blockchain to transform the financial services industry"