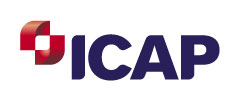 ICAP, a markets operator and provider of post trade risk mitigation and information services, just revealed that its post trading division has completed a proof of technology test case for "a distributed ledger using blockchain technology."
The proof of technology was completed on 26 February 2016 and, which ICAP believes, has the potential to significantly transform post trade operations, while complying with new market practices within the post-crisis regulatory environment.
The test of blockchain technology by ICAP's Post Trade Risk and Information division (PTRI) leveraged the multi asset messaging and matching Harmony network by Traiana, and blockchain infrastructure provided by Axoni, a New York-based technology firm, to create a private, peer-to-peer, distributed ledger network using smart contracts.
Tested using bilaterally executed spot/forward foreign exchange block trades, the PTRI division imported matched messages from Harmony and converted them in real time to blockchain-based smart contracts.
The smart contracts were then distributed to nine representative participant nodes on the blockchain network, where trades were permissioned for additional services such as valuation, compression and reporting.
Jenny Knott, CEO of ICAP's Post Trade Risk and Information Services division, said:
"In successfully completing a proof of technology test, ICAP has demonstrated one of the first real world applications of distributed ledger technology that has the ability to significantly transform the post trade landscape. Realising the value of ICAP's unique portfolio of PTRI businesses and investee companies, we have combined our expertise, networks and technology with Axoni's distributed ledger technology to push the boundaries of post trade innovation."
Greg Schvey, CEO of Axoni, added:
"There's no shortage of demand for distributed ledger projects. ICAP's thoughtful consideration of where this technology can be most valuable, its ambitious deployment objectives, and market-leading client reach offer a high probability of success when combined with Axoni's advanced blockchain infrastructure."
The founders of Tradeblock this week revealed the establishment of Axoni, a separate venture focused on provision of permissioned blockchain technology.