Ripple, SBI Holdings Form Partnership to Meet Asian Market Demands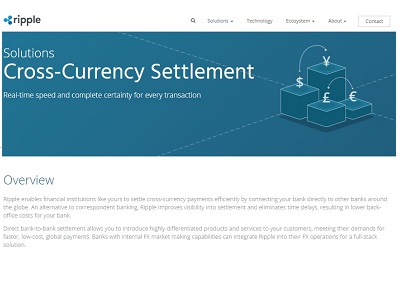 Global financial settlement solutions provider Ripple has announced that it is creating 'SBI Ripple Asia' in partnership with global financial services company SBI Holdings, Inc. The new company will be focussed on building an engineering and sales force across Japan, China, Taiwan, Korea, and ASEAN countries in order to sell and install Ripple's enterprise solutions for cross-border payments at banks across the region, taking advantage of the significant rise in non-cash payments.
President and CEO of SBI Holdings, Yoshitaka Kitao said: "Surveying the market, Ripple was the only company that has delivered battle-tested enterprise solutions and global bank customer traction, including commercial deals with top banks already signed in Asia Pacific. Distributed financial technology is undoubtedly transforming financial infrastructure and we're excited to drive its adoption throughout Asia."
SBI Holdings has previously worked alongside international financial services brands, including E-LOAN, E*TRADE, MorningStar, and Sumitomo Mitsui Trust Bank. It also holds stakes in 10 financial institutions across ASEAN which could provide a ready-made distribution network for Ripple's bank solutions.
Chris Larsen, Ripple co-founder and CEO, commented: "SBI's deep expertise and relationships across banking, capital markets, insurance and payments will help aggressively scale Ripple in some of the fastest-growing financial markets in the world. Interbank payments establish the foundation of the Internet of Value. SBI is the perfect partner to help forge that foundation and then extend Ripple's capabilities to new use cases in the future."
SBI Holdings and Ripple have also agreed to explore working together to list Ripple's native digital asset XRP through its online brokerage properties, including the largest online trading platform in Japan.